When:
11 May 2019 @ 7:00 pm – 9:00 pm
2019-05-11T19:00:00-04:00
2019-05-11T21:00:00-04:00
Where:
University of Waterloo Theatre of the Arts
200 University Ave. West
Waterloo, Ontario
Canada

Debajehmujig Theatre Group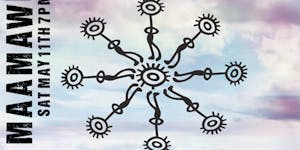 Divest Waterloo and Faith and the Common Good are collaborating with local community partners to bring the Waterloo Storytelling Project to our Region. From May 6th to 10th, 2019, this project will bring together Indigenous theatre creators and a cross-section of people from Waterloo Region for a series of storytelling workshops and theatre. This is a community-wide learning opportunity about our relationships with this land and with each other. The project is led by the Indigenous storytelling experts Debajehmujig Theatre Group (Debaj) and a local advisory circle lead by Amy Smoke and local Indigenous theatre artist and community animator Heather Majaury.
The project will culminate in Maamawi, a co-created theatre show that incorporates the stories that Debaj collects from its conversations in our community.
This production will be presented at the University of Waterloo Theatre of the Arts on Saturday May 11th, 2019 at 7pm.

Tickets are free, and registration is on Eventbrite.

The storytellers will meet with different groups each day as follows:
May 6th: Indigenous community members will welcome Debaj, Storytelling Workshop and traditional feast at the Pavilion at Victoria park.
May 7th: Newcomers Storytelling Workshop and lunch at YMCA, community potluck at Rockway Mennonite Church
May 8th: Land and Water Defenders Storytelling Workshop at RARE, community potluck hosted at Parkminster UC
May 9th: Patrons of The Working Centre Storytelling Workshop and lunch at St. John's Kitchen, community potluck hosted by the Sikh Temple
May 10th: Arts Workers Storytelling Workshop and lunch at KWAG
May 11th: 7pm Public performance of Maamawi

Heartfelt thanks to our funders and project partners: Ahwenehaode — Indigenous Justice, Faith and the Common Good, The United Church of Canada Justice and Reconciliation Fund, The City of Kitchener, The City of Waterloo, The Kitchener and Waterloo Community Foundation, Parkminster United Church, LSPIRG, Interfaith Grand River, The Working Centre, YMCAs of Cambridge & Kitchener-Waterloo, rare Charitable Research Reserve, Kitchener-Waterloo Art Gallery and the University of Waterloo Theatre of the Arts.