When:
4 December 2017 @ 7:00 pm – 9:00 pm
2017-12-04T19:00:00-05:00
2017-12-04T21:00:00-05:00
Where:
Fresh Ground Café
256 King Street East
Kitchener, Ontario
Canada

Contact:
Isaiah Ritzman
+1-519-743-1151;ext=175
Hello Friends,
It is with great delight that I would like to an extend an invitation for you to join me for a special evening in downtown Kitchener on Monday, December 4th, 7-9pm.
The evening is called Getting Our Hands Dirty: The Art of Growing Local Food and is a panel discussion with local farmers on the environmental and economic joys, challenges, and complexities of growing food and the contribution of farmers to food security and our local economy.
This isn't an ordinary panel discussion. As part of our Fermented Thought series the ticket to this event will get you a meal, a glass of wine or beer, access to an important conversation in a beautiful space with lots of interesting people.
This year I have the privilege to help organize and host a variety of educational events in our community on the thought of Wendell Berry sponsored through the Working Centre.
These events, which we are calling Finding Our Place, include a film series co-sponsored with the Princess Cinemas, a book club with almost forty people participating and a special new series of Fermented Thoughts at Fresh Ground Cafe.
The event is the first of our series. Tickets are $25 per person.
I hope you can make it. If you know anyone else who is interested please send along the invitation to them.
With gratitude,
Isaiah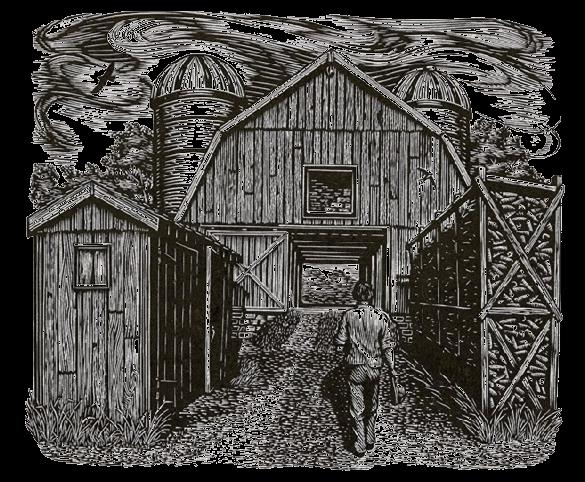 Monday, December 4
th
2017
7:00pm – 9:00pm
Fresh Ground Café
256 King Street East, Kitchener
FINDING OUR PLACE
A year of reflection and conversation on the thought of Wendell Berry
Join us for a panel discussion with local farmers exploring the joys and complexities of farming and growing local food.
Fermented Thoughts is our new forum for imaginative thought on social, economic, and ecological issues. Join us for discussion over wine and snacks.
For tickets contact us at:
waterlooschool@theworkingcentre.org
519-743-1151 ext. 175
Tickets are $25 for the evening, including food and drink.