November 29 Is United Nations Day Of Solidarity With The Palestinian People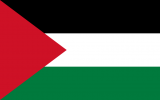 On Saturday, 27 November 2021 come to Waterloo Square at 11:00am to call on the Canadian government to send a Special Envoy to Palestine-Israel to investigate the treatment of Palestinian children subjected to Israeli military arrest and detention.
Palestinian children growing up in the Occupied Palestinian Territories live under Israeli military occupation. Their day-to-day reality includes home and school demolitions, water rationing, the loss of family land, checkpoints and military gates, night raids, detentions, and imprisonment. It's time for Canada to stand up for Palestinian children's rights.
In 2018 a group of Canadian Members of Parliament went to Palestine to see the situation of Palestinians living under Israeli military rule. One of the recommendations of the group upon their return was that the Government of Canada sends a Special Envoy to investigate the situation of Palestinians living under Israeli military rule. Today we are renewing that call.
As part of a network dedicated to pursuing human rights in the Middle East, we are inviting you to help us renew that call and ask the Special Envoy to specifically look into the treatment of Palestinian children being arrested, harassed, and often tortured.
Please join us at Waterloo Square in Uptown Waterloo for this Public Witness Event to learn more about the practice the Israeli soldiers arresting and putting Palestinian children in Israeli detention.
If you have any questions please contact:
Kathy Bergen
bergenkathy@gmail.com