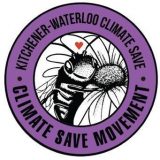 What can we do about climate change as a community, as leaders, and as individuals? Given the United Nations' "Code Red for Humanity," it's difficult to not feel hopeless. But together we can build resilience and gain momentum to achieve our climate goals. Join us online with people from our region to discuss how climate, food, and community are interrelated.
Mark your calendar for either:
Tuesday, 30 November 2021, 7:00pm – 9:30pm; or
Saturday, 4 December 2021, 7:00pm – 9:30pm
We'll begin by watching Eating Our Way to Extinction, a film featuring leading scientists, physicians, and academics that explores how our global food system contributes to some of the major issues of our day: climate breakdown, environmental racism, and food access inequality.
The voices from Brazil are particularly compelling in the film. One man making a living from clearing the rainforest says, "You can't tell us what to do!" and an indigenous woman says, "We don't consider ourselves as owning the forest, rather we are a part of nature, a part of it."
We are pleased to have Gerard Wedderburn-Bisshop, one of the documentary's scientists, available for Q&A. Wedderburn-Bisshop is a former Principal Scientist with Queensland Government Natural Resources in Australia, and a member of Climate CoLab at MIT's Center for Collective Intelligence. We have invited local political leaders from Waterloo Region and Wellington County to join us in the discussion.
These events are presented by Kitchener-Waterloo Climate Save, Guelph Climate Save, and Waterloo Region Citizens' Climate Lobby
To sign up for this free evening, please complete this Google form:
If you have any difficulties with the form, just write us at markham_marion@yahoo.ca.
Looking forward to seeing you online!
Mo Markham for Kitchener-Waterloo Climate Save