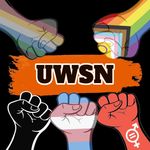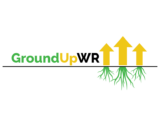 What: Queer Youth Defence | Second Assembly
When: 11:00am to 3:00pm on Saturday 21 October 2023
Where: Gaukel Block, 44 Gaukel Street, Kitchener Map
Who: GroundUpWR and UW Solidarity Network
What's Happening?
A hate group "Hands Off Our Kids" is using anti-queer rhetoric to take away the rights of youth in determining their own identities. This is the second such "Million March" they have planned. We are denying them a space to spew their bigotry and queerphobia, and protecting the rights of youth to safety and privacy.
What's at the event?
Drag performances
Music and Art
Spoken Word
Allies
Community Organizations
Resources
What to bring?
A Face Mask (some masks will be available)
Anti-Hate Banners / Signs
Water / Snacks
First Aid Supplies
Earplugs and/or Sunglasses