What: Vigil for the National Day of Remembrance and Action on Violence Against Women
When: 5:30pm to 6:30pm, Wednesday 6 December 2023
Where: St. Columba Anglican Church
Location: 250 Lincoln Road, Waterloo Map
Website: https://www.cfuwkw.org/post/december-6-vigil-national-day-of-remembrance-and-action-on-violence-against-women
CFUW-KW (Canadian Federation of University Women) is holding a vigil in memory of the women murdered at École polytechnique de Montréal in 1989.
Please join CFUW for a night of remembrance. There will be featured speakers, and light snacks will be served.
The Saint Columba Anglican Church is at 250 Lincoln Road in Waterloo. Take Grand River Transit Bus 29 to Lincoln/Mayfield, stop 2793.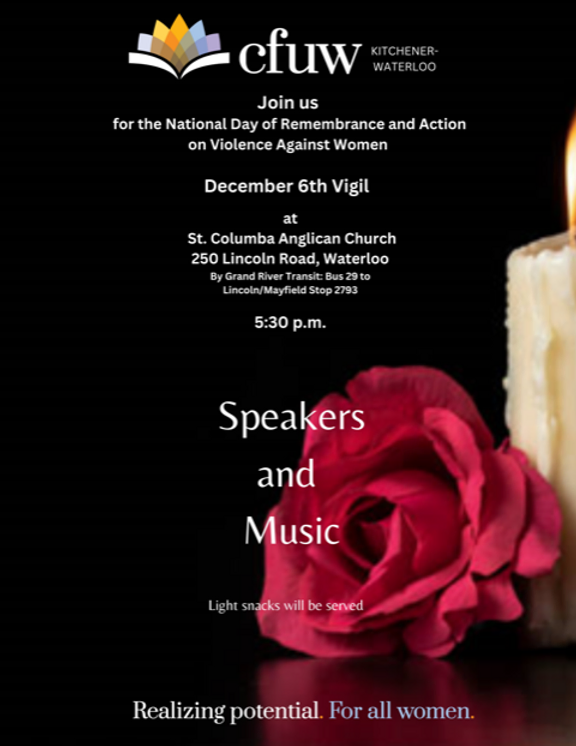 See (and hear) the interview on CKMS-FM Radio Waterloo: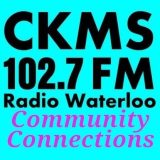 CKMS Community Connections for 4 December 2023: The CFUW December 6 vigil for the National Day of Remembrance and Action on Violence Against Women with Margaret Walker and Fadilah Balogun