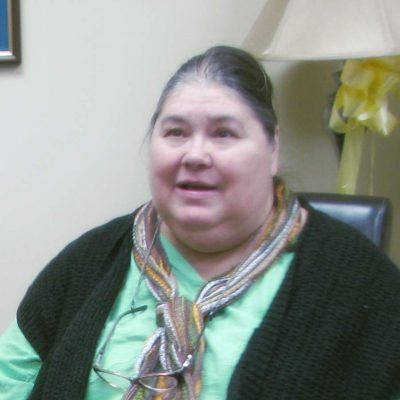 I am very sorry to hear that Trudy Beaulne has passed away.
Trudy was the Executive Director of the Social Development Centre, a community leader, and a dear friend.
I first met Trudy at Connect with TransitionsKW, SPCKW and Leadnow where she spoke passionately about community involvement. We met again during the election of 2015, when she invited me to the New Hamburg debate and several educational opportunities for candidates hosted by the Social Planning Council of KW. Our paths crossed again and again at social justice events, when Trudy was speaking at the Basic Income consultation, and when I was invited to speak on election reform at a meeting of ALIVe.
Most recently Trudy joined KWPeace at our potluck in the spring. As a result of that meeting, Trudy started to work with some KWPeace groups on setting up a community hub, intended to provide meeting space and to provide guidance in getting funding for community groups.
Trudy was an inspiration to me, and taught me much about social justice. I will miss her.
–Bob Jonkman
In The News
Trudy Beaulne's Funeral
Visitation: 10:00am to 2:00pm, Friday 12 January 2018
Sharing Memories: 2:00pm, Friday 12 January 2018
Where: Henry Walser Funeral Home
Location: 507 Frederick Street, Kitchener Map
Phone: +1-519-749-8467
Cropped from Aleksandra Petrovic Graonic & Trudy Beaulne (Social Development Centre of Waterloo Region), © 2017 copyright by Laurel L. Russwurm and used under permission of a

Creative Commons — Attribution 2.0 Generic license.