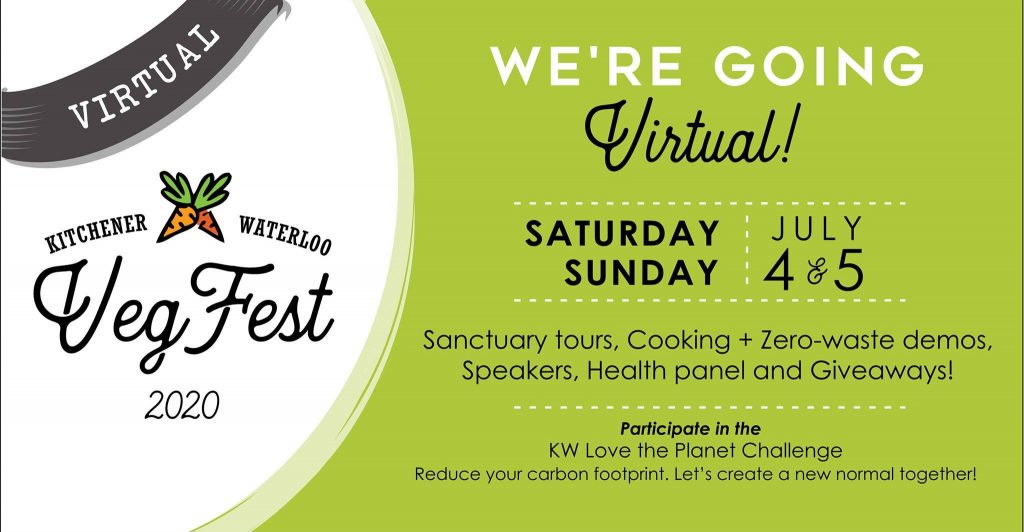 Join the 3rd annual KW Vegfest!
This will be an Online Event, taking place on on Saturday July 4, 2020 and Sunday, July 5, 2020.
We will be sharing Sanctuary tours, cooking + zero-waste demos, speakers, a health panel and holding giveaways!
Stay tuned to the event page for more details!
The event is sponsored by Kitchener Waterloo Climate Save and the City of Kitchener, and powered by a group of hard-working volunteers. 🌎❤️🌏.
Online: