Is an event missing? Let us know at info@kwpeace.ca
Nov
24
Fri
2017
Upside Down Thinking with @SPCCND

@ Bowman Room, Cambridge City Hall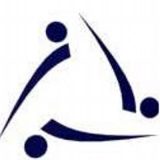 Are you trying to collaborate with other agencies, with business, with governments about tackling complex issues and challenges but feeling stuck or frustrated by lack or traction, how long things are taking, or resistance to collaborating to the extent that you know is needed?
Taking new ideas and making them reality requires not just more thinking, but thinking differently about how to be the disruptive force that can unseat the status quo. These are the few of the questions Mark Holmgren will address in his workshop Upside Down Thinking.
In this workshop, Mark Holmgren will explore how Upside Down Thinking helps us think more clearly about the pressures in our organizations that maintain the status quo. He will show how thinking differently can challenge our most basic assumptions about the work we do, and how these assumptions can sometimes reinforce the systems we are trying to change. Participants will spend time in dialogue, connecting and sharing their experiences, and will be challenged to consider how they can foster shared and collaborative visions of the future and how to make them come true.
On November 24th, Mark will be in Cambridge, Ontario for Upside Down Thinking- a one-day workshop to explore:
Exploring Lateral Thinking, Integrative Thinking, Divergent and Convergent Thinking, Systems Thinking as well as the fundamentals of Upside Down Thinking and how it can add value to other ways of thinking collaboratively.
Practical tools: learn practical tools for thought from the Upside Down Thinking toolbox, such as asking Wicked Questions, heretical propositions, and turning norms upside down to bring about disruptive innovation.
The impact of groups and organizations: how organizations and group dynamics impact our ability to think and change together
Principles to guide thinking upside down in groups
Applying Upside Down Thinking in a group dynamic: how to practice Upside Down Thinking as both a group participant and facilitator
Stay tuned for registration info. For more information please contact Natasha at natasha@tamarackcommunity.ca
The Social Planning Council of Cambridge and North Dumfries is a recognized leader in promoting greater social and economic equity through research, planning and community development.
www.spccnd.org