Climate change may no longer be a choice, but we still have a choice of consequences. What will we choose: War or Peace?

THE AGE OF CONSEQUENCES investigates the impacts of climate change on increased resource scarcity, migration, and conflict through the lens of US national security and global stability.

Join us for a screening of this compelling documentary by the award winning directors of REQUIEM FOR THE AMERICAN DREAM. Participate in an engaging discussion with a panel of distinguished experts, to explore the implications of climate change from a peace and justice perspective.

Through unflinching case-study analysis, distinguished admirals, generals and military veterans take us beyond the headlines of the conflict in Syria, the social unrest of the Arab Spring, the rise of radicalized groups like ISIS, and the European refugee crisis — and lay bare how climate change stressors interact with societal tensions, sparking conflict… Whether a long-term vulnerability or sudden shock, the film unpacks how water and food shortages, drought, extreme weather, and sea-level rise function as 'accelerants of instability' and 'catalysts for conflict' in volatile regions of the world… The film's unnerving assessment is by no means reason for fatalism — but instead a call to action to rethink how we use and produce energy.
(The Age of Consequences, Synopsis)

Panel members: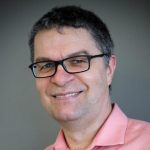 Rick Cober Bauman, Executive Director – Mennonite Central Committee Ontario. Rick has served with MCC for 26 years, including 3 years in Labrador in the Innu Community of Sheshatshit, and the last 7 1/2 years as Executive Director of MCC Ontario. This experience has brought him into contact with many stories of relief, development and peace around the world. Rick works in the Kitchener office, but is available across Ontario.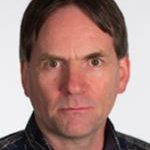 Simon Dalby, CIGI Chair in the Political Economy of Climate Change, Balsillie School of International Affairs. Simon is also the Acting Chair of the Master in International Public Policy program, and Professor of Geography and Environmental Studies at Wilfrid Laurier University. His published research deals with climate change, political ecology, geopolitics, global security, environmental change, militarization and the spatial dimensions of governance.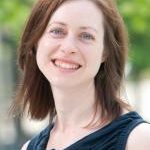 Jessica West, Program Officer at Project Ploughshares. Jessica is a Ph.D. Candidate in the Global Governance program at the Balsillie School of International Affairs, Wilfrid Laurier University, who is pursuing a specialization in conflict and security studies. She has a Master's of Arts degree in International Affairs from the Norman Paterson School of International Affairs. Prior to beginning her doctoral studies, Jessica managed an international research project on space security and served as the editor of its annual publication as part of her role at Project Ploughshares.


When: Tuesday, 28 March 2017 6:30pm-9:30pm

Where: Conrad Grebel University College, 140 Westmount Road North, Waterloo Map

This is a free event. Refreshments will be served.