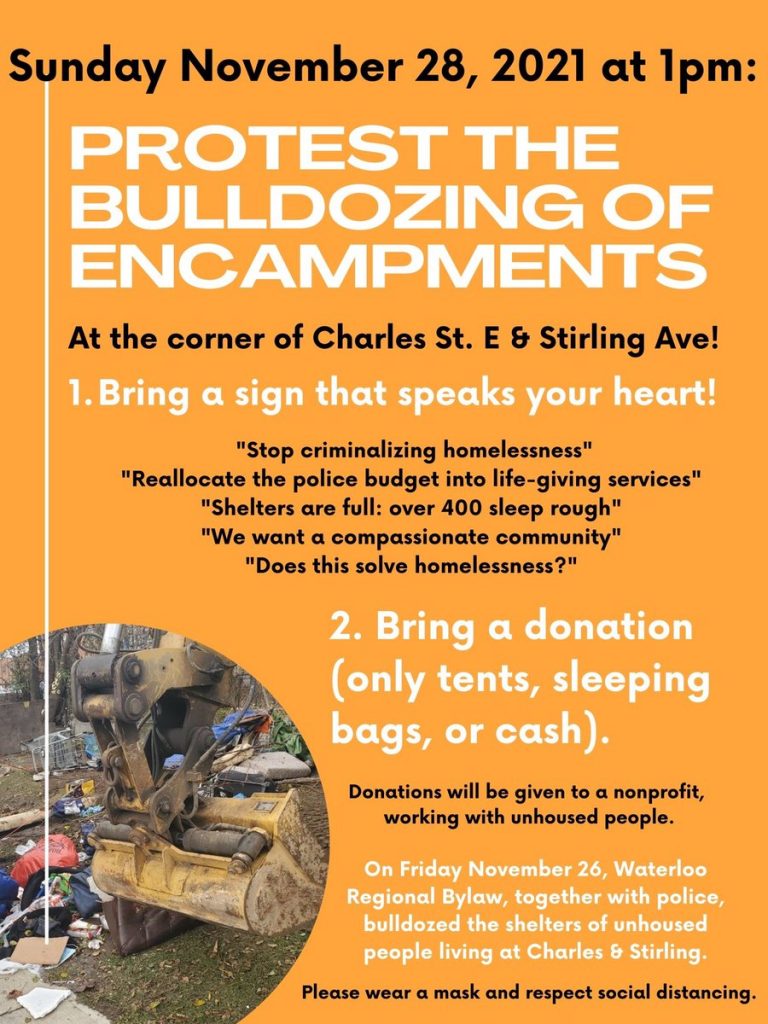 Sunday November 28, 2021 at 1pm:
PROTEST THE BULLDOZING OF ENCAMPMENTS
At the corner of Charles St. E & Stirling Ave!
Bring a sign that speaks your heart!

"Stop criminalizing homelessness"
"Reallocate the police budget into life-giving services"
"Shelters are full: over 400 sleep rough"
"We want a compassionate community"
"Does this solve homelessness?"

Bring a donation (only tents, sleeping bags, or cash).
Donations will be given to a nonprofit, working with unhoused people.
On Friday November 26, Waterloo Regional Bylaw, together with police, bulldozed the shelters of unhoused people living at Charles & Stirling.
Please wear a mask and respect social distancing.